I thought I'd put up a picture thread to show what I did on my 3010 Trans lift kit, since I hadn't seen one before: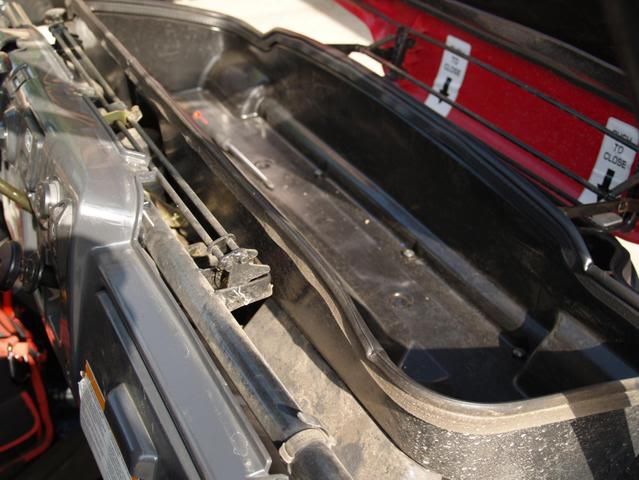 I started by taking the storage basket out of the MULE for better access, based on MuleMan's recommendation from the UtilityOffroad.com message board.

One of the screws was seriously stuck so I had to use my impact driver to get it out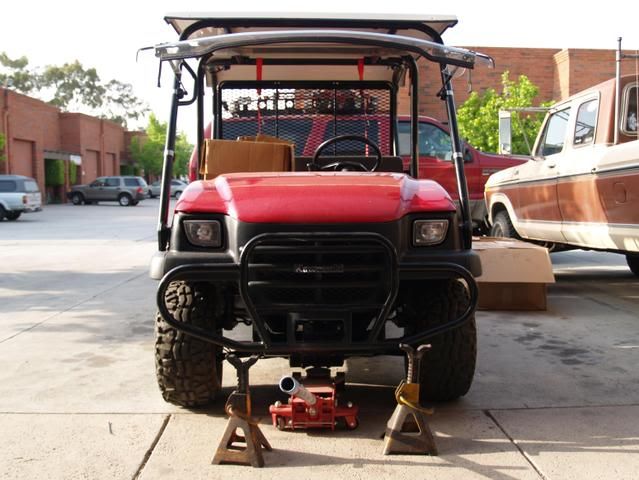 Ready to get started

All of the pieces in the kit

Got it apart... getting the stock spring off was alot easier than putting the 90% stronger cab spring back on.  I bought this used, notice the mud caked inside the spring cup.  A sign of things to come from the previous owner.

Finally ready to bolt it in...

The lift worked so well that I had to jack the MULE up higher to get the wheels back on it!

Big ride height difference before the springs settled.

Even after settling the suspension by driving it, there is a nice lift increase noticeable by the angle of the a-arms.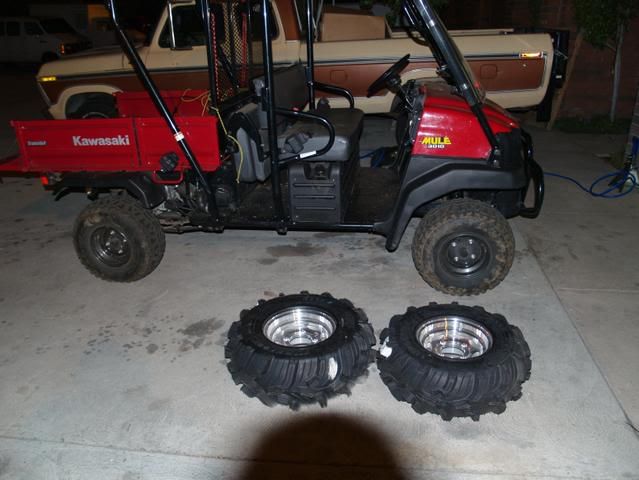 Time to try the new shoes!

By george I think I'm gonna like this...

She's a LOT taller now...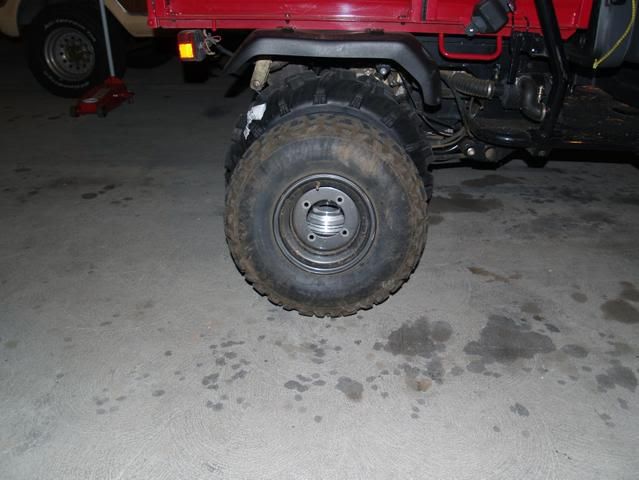 4" difference in tire size with the 27" Essex tires.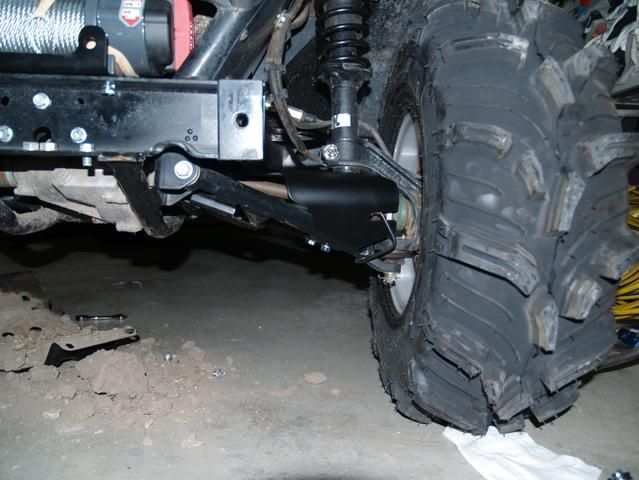 I also installed the CV boot guards.
Overall I'm thrilled with the new system.  As some of you know, I took my MULE to the UTV rally in Moab in May and went on a Medium/Hard trail with the MULE and it performed pretty well considering.  I had to winch it twice when it was high-centered, but most of the time it really went well.  If the front end had a locker I think I coulda made it out both of those times.
---
The Wheels on "The Bus" go round and round... round and round... round and round...