The landing was smooth as silk, and zero "lawn dart" issues.
The Tatou tracks are amazing in the snow!
I took the XP 4 out today to 10,000 feet elevation for some testing. The 900 had good power for turning the tracks in all conditions. I can say for sure that I would not be happy if I had them on an 800 RZR though.
I was reasonable with my expectations, and they were all met or exceeded. I want something to take my family into the back country to enjoy our mountains in a way that can't be done in the summer. I mostly want to stick to the well traveled trails.  I do not plan on doing allot of deep powder, but I want to be able to do some without fear of sinking to China, and want to have the power to be able to turn the tracks without having to constantly be at 100% throttle.
I never went in low range except when loading the machine on the trailer. The 900 has enough power in reserve that you can cruse along in high range at about 60% throttle. Cruising speed at 60% throttle is about 17-21 mph. (This was even going up reasonable grades) I could hit 35 mph on flat snow packed trail at 100% throttle. Top speed on dry solid ground is 39.6 MPH before hitting the rev limiter.
The one thing needed, especially if you are going to haul a family is an enclosure & possibly a cab heater.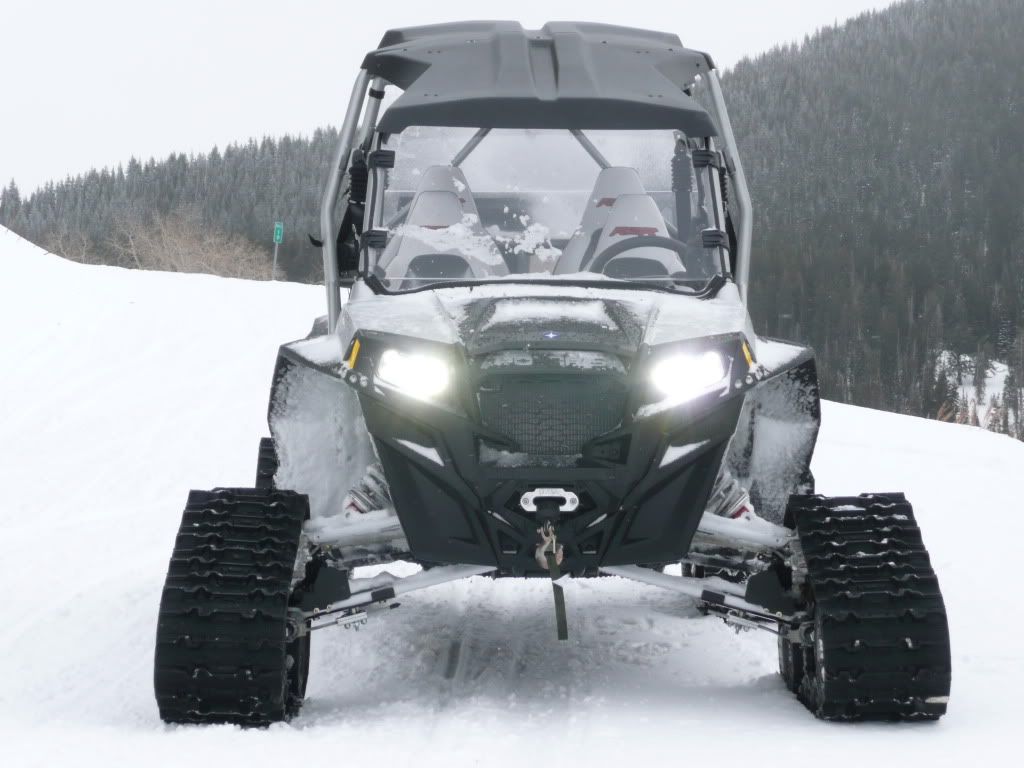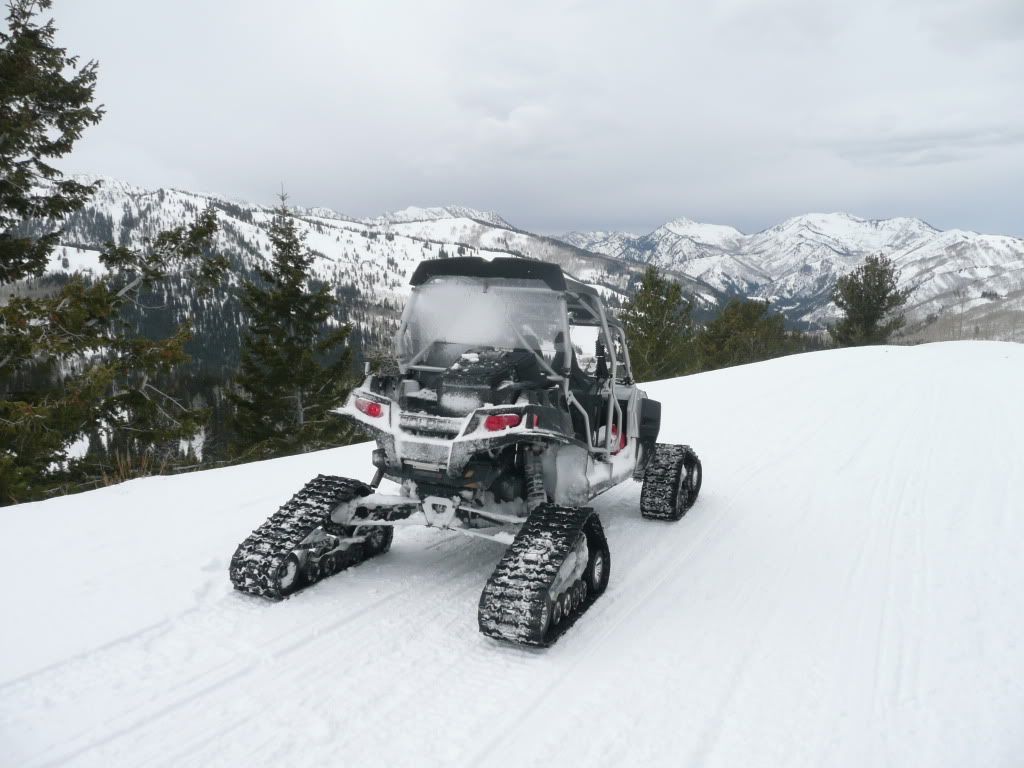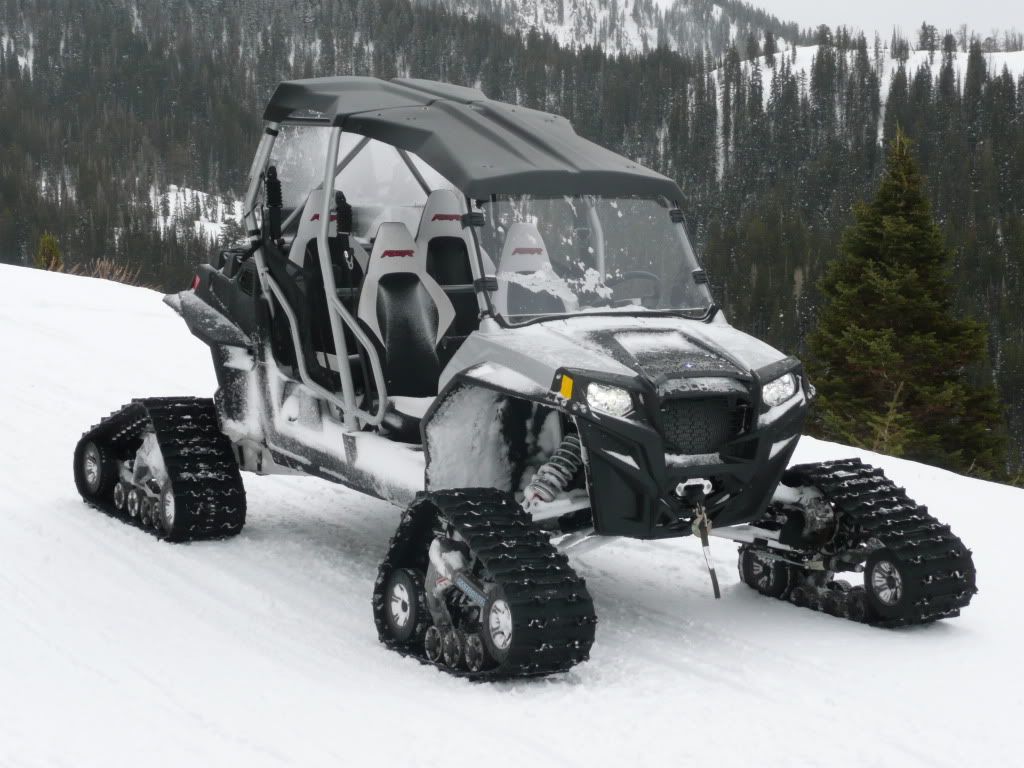 This is why I will be getting a soft cab enclosure, & cab heater. This was all from track spray & after only 1 hour.